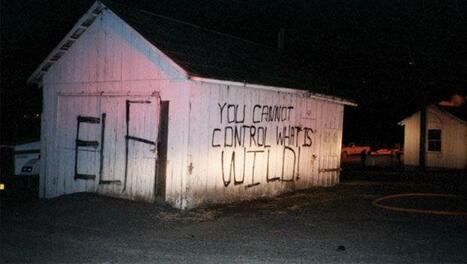 The Glove Compartment
Alice, a young European psychoanalyst in training, arrives in L.A. Lured to the city by a mysterious letter she received from her biological mother, whom she has never met. The letter tells Alice to pick up an old Volkswagen at a junkyard and begin a road trip following a map that is left behind by her mother.

Soon Alice discovers surreal properties of the car — it is expanding from the inside and becomes a tunnel to a dimension full of past secrets of her mother and father who were members of an eco-terrorist group in the 1980's.

In a journey that unfolds between solitary moments crossing the Utah and Colorado deserts and surreal scenes in the maze of the car's interior, between the industry-stained landscapes of the modern American West and the lost utopian dreams of the past, Alice uncovers the tragic history of her parents' disappearance and the reason for her abandonment.

Alice's journey in the US interrogates in a playful way the power of personal family ties and lost political ideals.
Length: 8 episodes à 60 minutes
Format: Red4k
Ratio: 1:1.85
Language: English
Country
Austria / France
Production
Subobscura Films
Crew
Writers, Directors
Georg Tiller, Maéva Ranaïvojaona
Support
BKA — Development Grant